The
Plugin Audit Workbook
Need to speed up your WordPress blog, but not sure where to start?  Let me walk you through a great starting point – auditing the plugins on your WordPress site!  Getting rid of plugins you don't need is a great, fast way to speed things up and help pass Core Web Vitals!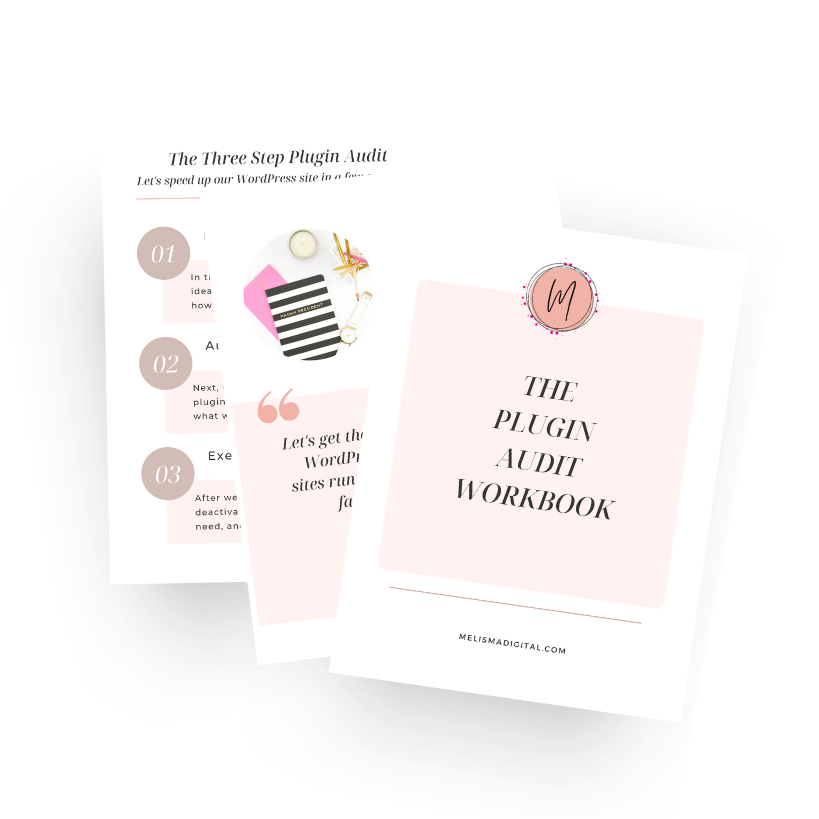 Follow my three step process to help get things moving faster!
Get instant access to this FREE workbook!
Get free access to this workbook right here.  I'll even send you access to my course on how to pass Core Web Vitals for FREE!